XAPK Installer is an advanced Android file reader that gives you more control over different file types in your android device.
The application is a freeware app, and therefore, you can download and install it for free of charge.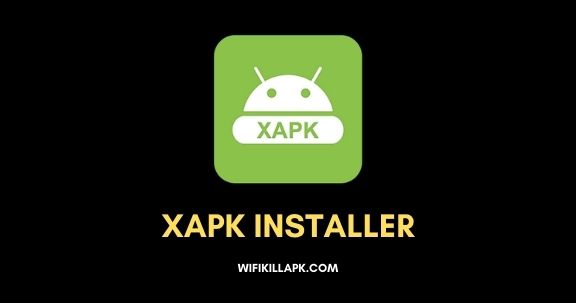 Further, XAPK Installer developers release regular updates in order to increase the number of supportable files and extensions list.
XAPK Installer Detailed Instructions
When it comes to the default android file reader, you know that it can open only several basic file types such as APK files.
However, there are more advanced file types available for the Android operating system, like the XAPK file, that brings different resources together.
So, if you have not installed such an advanced file reader on your android device, you will not be able to open them on your device even if you have downloaded them.
Therefore, it is always better to be prepared in advance and install an android file reader like XAPK Installer on your device to avoid such confusion.
This application support for many types of android file types and extensions.
For example, the APK is the default file format in your android smartphone.
So it has only certain basic resources, and some mobile games like Free Fire are coming as XAPK files because the developers have to add certain additional resources to the android installer file.
Therefore, the APK file reader in your android device will not be able to read them because of those additional resources.
As a result, you will need to have an app like XAPK Installer on your android device.
Further, you do not need to have any android file types or extension knowledge to operate this App.
All you have to do is download it from a reliable app repository or from the application's website and install it.
So once the XAPK Installer app is all set on your android device, it will automatically recognize the different file types and extensions as and when you download them.
How to Download and Install XAPK Installer?
As we have mentioned earlier, this App is available on all the popular android app repositories as well as App's website.
So you will not find it difficult to get the App. However, you have to make sure that you download the original XAPK Installer APP.
When you install this app, you might have to enable the "Apps from unknown sources" option in your android device settings.