Mouse Jiggler application is designed to help Windows operating system users to overcome the Windows sleep mode.
The application is a freeware software application, and therefore it is free to download and use.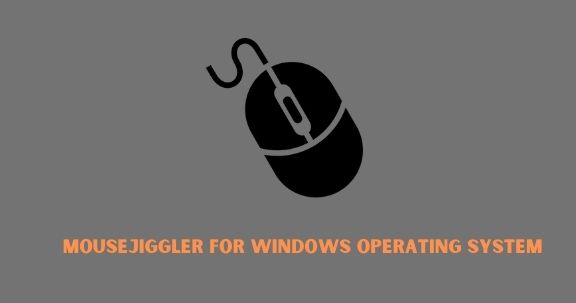 Let's see what the benefits and advantages of the Mouse Jiggler application are.
Mouse Jiggler Application Benefits and Advantages
Mouse Jiggler application is a less complicated Windows software application that helps you overcome the Windows screen saver mode.
You will feel that this kind of software application is really necessary when it comes to performing long time-consuming activities.
For example,
Video Editing and rendering related works.
Image editing Photoshop and kind of works.
3D animation and similar computer tasks.
Below are some detailed insights as to why you have to have a software application like Mouse Jiggler to prevent windows sleep mode.
We all know that these tasks take some time, and even after you finish doing them, your computer takes a significant period of time to finalize them.
So, when your computer is finalizing them, you just cannot do anything on your computer because it could create problems like your computer getting stuck.
So you have to let your computer finish them.
Usually, Windows operating system detects idling situations when you are not operating the computer physically with the mouse or keyboard.
As a result, the operating system might falsely identify an idling situation even when a large operation like the above is going on your PC and put your computer to sleep mode.
That's why you should install software like Mouse Jiggler to prevent these minor issues from interrupting your PC activities.
The Mouse Jiggler software application is free, and it will create an artificial mouse movement in your PC and let your operating system know that that PC is in operation.
So that virtual mouse movement will help you to avoid Windows sleep mode.
Application Installation Process
Mouse Jiggler application is a simple application, and you do not even have to install it.
Just download it from a reliable source and just open the installer file to use it.
The application is available on the Mouse Jiggler website and many windows app stores.
There are two options in the application known as Normal Jiggler and Zen- Jiggler.
When normal Jiggler works, you will see the mouse pointer moves on the computer screen.
However, Zen-Jiggler does not show any movement. But it will be visible only for the operating system.
So let us know all your concerns about the Mouse Jiggler app.