Transmac is a useful application to read Mac files and drives on Windows computers.
This application has all the features and options required to read and open any type of MacOS formatted file in Microsoft Windows.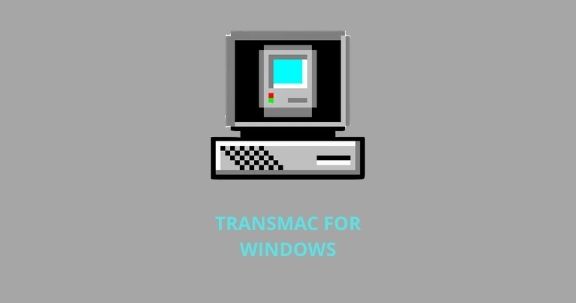 So the Transmac application is the most popular tool in the software category among many computer users.
Introduction to Transmac File Reading Utility Application
This application has been developed by one of the renowned Windows software developers considering a common problem.
The problem is that the MacOS formatted files are not readable on Windows computers.
So that, people had to use two copies of their data in two operating systems.
And some people had to manually migrate the Mac-formatted files and drives to Windows Readable versions.
You do not have to do those things anymore because Transmac will take care of the Mac file on your Windows PC.
You can run any of the MacOS formatted drives like CDs, DVDs, DMG files, Flash Drives, External Hard Drives, etc., on your Windows computer.
If you have already installed the Transmac application on your Windows PC, it will automatically detect the above drives when you insert them.
How to Get Transmac application?
Transmac is not a free application so that you will have to buy the software license key to use it.
However, it offers you a free trial period to use all the features for free for a limited time period.
If you want to use the Transmac only once to transfer your data from the Mac computer to your Windows computer, the trial version of the application will do the job.
Further, this trial period will allow you to come to a conclusion on whether to use the software in the long run or not.
So it's really helpful for the users.
There are cracked versions of the Transmac application available online to download.
However, they are not recommended to use as they might carry certain risks to your computer and data.
Summary of Review
Transmac provides you an easy-to-understand interface and application dashboard so that you can quickly transfer your MacOS formatted data to Windows PC.
In addition to that, the application provides you a tree view panel, and it makes it easier to use the application.
All you have to do is download the original Transmac application because there are certainly other apps that look the same.
So, share your experience with the Trasmac File Reader application with us once you get a chance to use it.