VivaCut is a Simplified Mobile Video Editor App that helps to create incredible video editing tasks.
Visual content has dominated the world, so an eye-catching video has the ability to bring so many people's attention.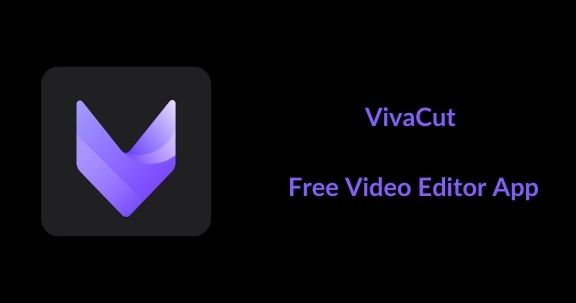 Therefore, if you are a professional video maker or just making videos for fun, a quality video editing software application is essential to make a beautiful video.
So this is when the VivaCut APK video editing tool comes to help you if you want to make a captivating, attractive video to bring more attention to your video.
What is VivaCut Video Editor?
VivaCut is a professional-level video editing application designed for professional and amateur level video editors to get their creativity to the next level.
Its compact, simplified design and user interface help you get the most out of the app more effectively without putting you into any hassle.
All the tools in the app are well arranged to navigate through different types of video editing tools easier.
If you are a mobile video shooter, this app is the right one for you.
Because, you don't have to run to your computer to edit videos every time when you record a video on your phone since the VivaCut Video Editor app is made specifically for video editing on mobile devices.
In other words, You can record and edit videos from your smartphone with the help of this application.
Related – YouCut video editor
VivaCut APK Features
VivaCut APK provides you with all the professional editing tools you need.
It gives you all the functions including, a green screen and chroma key features, and some of those features are listed below.
You can combine several video clips together to create double exposures.
Cut, trim, split, slice, adjusting the color of the video and changing the aspect ratio, joining video files, add text to the video, create video transitions, video adjustments, add filters, glitch effects, blend videos, create slideshows, speed control and many more.
You can edit videos more effectively because the app's user interface is simple and easy to understand.
It is possible to edit the video on its original quality if you use the VivaCut video editor.
For example, if you shoot the original video in 4K, you can also edit the video in 4K and export the video in the exact resolution.
If you prefer, you have the option to export the final output video in all the basic video formats in the application, including 720p and 1080p.
How to Download the VivaCut Video App for Your Device?
VivaCut video editor is available for both android and IOS operating systems, but in order to run this application on your android device, your android device must be updated with android 5.0 or above.
On IOS, you need to have IOS 10 version installed on your device.
Related – Alight Motion Video Editor
How to Download VivaCut APK for PC?
You can run this on your Windows PC, but you need to install an android emulator on your PC.
You can download an emulator like BlueStacks or Nox Player on your Windows PC.