Alight Motion Video editor app is one of the best applications for mobile devices to edit videos with a ton of great new features.
Therefore, this app can help you in many ways when it comes to video editing or filmmaking.
Unlike any other application, the simplified, user-friendly design of the Alight Motion APK is loved and appreciated by millions of users.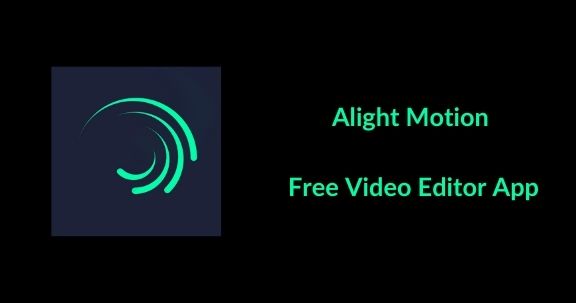 So that, the Alight Motion application can be recommended for anyone who wants to edit videos without a hassle.
If you are new to video editing, you don't need to worry about getting the final output the way you want.
You can start with the basic functions and features of the Alight Motion App and make your way up from there to create beautiful videos.
Related – YouCut video editor
Alight Motion APK Features
The alight Motion video editor application is packed with so many great features that no other application has.
Below are some of the best video editing features that Alight Motion APK provides to you for free.
It supports vector and bitmap, which means you can edit vector graphics right on your mobile device.
There are plenty of visual effects, and also color correction is available.
You can edit multiple layers of graphics, video, and audio at the same time.
It has velocity-based motion blur.
You can add border and shadow effects to your video.
Keyframe animation is available for all settings.
You can build your own timing curves or pick from the presets to create animations with more fluid motions.
Seamless solid color and gradient fill effects.
You can export mp4 videos or GIF animation.
Group layers together.
You can save all of your favorite elements for re-use in future projects easily.
This application supports any custom fonts.
MP4 videos in H.264 AND HEVC, PNG sequences, GIF animation, etc. also supported.
Guide to download Alight Motion Video Editor on Your Mobile Device
Alight Motion APK supports both android and IOS operating systems as well.
This is one of the few apps that can be found for video editing for Apple devices since the Apple App store has a small collection of apps compared to android.
Alight Motion APK For android
If you are an android user, you can install this application on Google Play Store easily.
If you prefer the APK version of the app, it is also easily available on many websites.
But please make sure to enable the "install apps from unknown sources" option on your android security settings if you try to install an APK file.
This applies to any APK file installation process.
How to Download Alight Motion App For iOS?
You can easily install the application on the Apple App store by using your iPhone or iPad.
Can I Run Alight Motion Application on PC?
Alight Motion is only made for mobile devices, so if you want to use this application on your PC or MAC, you have to install an android emulator such as BlueStacks or NOX player.