HushSMS APK is a top-rated android FRP Bypass tool with a lot more related options and features.
The application was primarily developed for the Samsung android devices.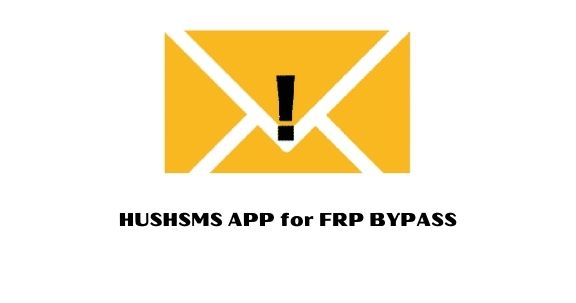 However, HushSMS APK latest version is compatible with other brands of android devices as well.
So, make sure that you download and install the latest version of this FRP Bypass tool.
HushSMS APK Introduction
HushSMS application has different types of Short messaging services that will be helpful for android users in different ways.
The primary SMS services that this android utility tool offer is "WAP PUSH SL"
Because, that is the type of SMS feature you need when you are unlocking the FRP lock in an android device.
HushSMS APK also has MMS services so that you can send picture messages free of charge.
Further, One of the other important SMS services provided by this tool is the Flash SMS feature.
When you are sending Flash SMS to another device, you can send them without creating any footprints.
In other words, the receiver will have no data about the message sender.
The maximum amount of characters allowed per one Flash SMS is 160, and this limit cannot be changed.
Do I Need Rooting Permission on My Android Device in order to install this application?
Many other FRP Bypass Apps indeed require rooting permission in your device.
However, You can install the HushSMS APK on your android device without rooting access.
This is one of the prime advantages when getting the HushSMS App for FRP bypass purposes.
Because, rooting an android device will have certain consequences like losing the warranty of the device and etc.
How To Download and Install HushSMS APK?
HushSMS application is available on all the popular app distributor platforms, and therefore, you will not face any troubles when finding the original version of the application.
Further, you can download this FRP Bypass tool directly from the app owner's website as well.
In that way, you will always get the latest updated HushSMS APK because that is the first place where the developer releases the app.
There may be certain downsides to the application as well.
One is that the developer might not be able to release updates to the app to compatible with the latest android operating system on time.
You will have to wait till the HushSMS APK gets an update that compatible with the latest android version.