As a tech-savvy individual, you must be aware of the challenges of managing your iOS devices on Windows systems. Thankfully, 3uTools comes to the rescue! This powerful software provides Windows users with seamless access to the content of their iPhones, iPads, and iPod Touch devices. Let's explore how 3uTools simplifies iOS device management while offering a plethora of features for the discerning tech enthusiast.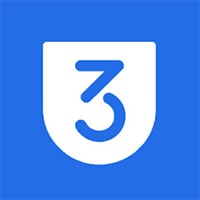 Unlocking the Potential of 3uTools
Accessing iOS Device Content with Ease: Gone are the days of struggling with iTunes to access your iOS device's content. 3uTools streamlines the process by enabling you to view photos, videos, music, installed apps, and even hardware specifications within a single program. Whether it's transferring files or simply browsing through your device, 3uTools makes it effortless.
Backup and Restore Made Simple: Data loss can be a nightmare, but 3uTools ensures you never have to worry about it. You can create backups of all your precious data and restore it whenever needed. This added layer of security lets you experiment with your device without fear of losing important information.
Firmware Management and Converters: Keeping your iOS device up-to-date is crucial, and 3uTools simplifies the process. It allows you to download and install the latest firmware easily. Additionally, the built-in converters for videos and music enable seamless format conversions, ensuring your media plays flawlessly on your device.
Enhancing User Experience
Real-time Screen Function: The "Real-time Screen" function is a standout feature, enabling you to mirror your iOS device's screen on your PC. This comes in handy for presentations, app demonstrations, or even recording your device's screen activity for tutorial purposes.
Customization at Your Fingertips: Personalization is key, and 3uTools delivers. You can download ringtones and wallpapers from separate menus to give your device a unique touch. Choose from a wide range of wallpapers and set the perfect background that suits your style.
iTools: A Companion to 3uTools
Seamless Data Transfer: In addition to 3uTools, the freeware iTools offers another layer of convenience. It allows you to effortlessly copy photos, videos, music, books, contacts, messages, notes, bookmarks, and calendar entries between your iOS device and PC. The smooth data transfer capabilities make organization and backup management a breeze.
App Management Made Easy: iTools also simplifies app management. You can uninstall apps from your device and even create backups of individual applications, including their stored data. This feature proves invaluable when you need to restore specific apps without relying on a full system backup.
Unlocking Advanced Features
Technical Advancements: For the technically-adept, 3uTools offers even more possibilities. Advanced users can utilize the software to flash the operating system or perform jailbreaks, allowing for customizations beyond the typical iOS limitations.
Conclusion: A Must-Have Tool for iOS Device Management: In conclusion, 3uTools is an indispensable software for Windows users who own iOS devices. Its user-friendly interface, extensive feature set, and compatibility with all common versions of iOS devices make it the go-to choice for tech enthusiasts. Whether you want to access, backup, restore, or customize your device, 3uTools has you covered. Embrace the power of 3uTools and elevate your iOS device management experience to new heights.